Let's Build Something… Together.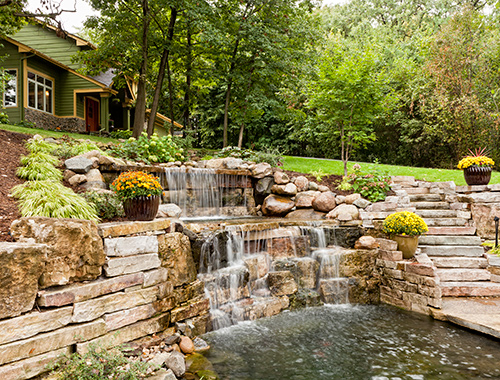 North Georgia Landscape Management
Our award-winning horticulturists and landscape architects at North Georgia Landscape Management (NGLM) have a proven track record of innovative, ambitious, and quality landscape designs for both residential and commercial customers. Clients appreciate the high priority we place on speedy response time and attention to detail.
It is our mission to provide you with unparalleled service. From your initial consultation to the transformation of your property, we will remain available to you, always ready to listen to your preferences and needs, and address them promptly. It is our goal to deliver an experience that conveys the priority you are to us andfor you to be pleased with our service.
Read what our customers have to say about us.
Our Landscaping Services
We offer commercial and residential design/build services and landscape management for all of Metro Atlanta and North Georgia. Rather than treating our customers as consumers, we take a personal approach. We will talk with you to build a rapport, so we can both enjoy a neighborly, small-
If you are looking for a team you can count on, look no further.
For all residential and community projects, we start with an initial consultation, so we can meet and discuss your vision. During this time, we will offer solutions and ideas based on personal evaluation and information we gather by walking your property.
Our seasoned experts see the big picture and find unique possibilities, when others may see challenges or limitations. Listening to your input, we can create a customized digital or topographical design to either enhance your existing landscape or build your dream backyard retreat from scratch. We can meet your needs, whether you want a small makeover or an entire overhaul.
Once you approve the design, we will get to work on planning and installation. We take care of all the details, so you don't have to stress. You can trust us to bring your vision to life.
Upon completion of the project, we recommend a weekly maintenance package to keep your beautiful property the way it is meant to be—healthy, mowed, trimmed, edged, and free of weeds, disease, and dead limbs or branches. In short, beautiful!
If you can imagine it, we can do it.
And if you can't imagine it, we can help with that too.
We can personalize everything, just as you envision it. Interested in building an outdoor kitchen? Looking for a paved path with a water feature surrounded by flagstone? Just wanting some seasonal color? Want input on what types of trees to plant where for the most shade, wind control, and energy efficiency? Don't understand the intricacies of proper mulching? We have you covered on all fronts.
Maybe you are happy with your current landscape but don't want to continue the hard work of maintaining it. Put aside the time, effort, and sore muscles and joints it takes to keep your property looking awesome, and let us take control.
Want to be the showcase of your community? Our team can make it happen. Check out our gallery of some of our most recent projects to get an idea of what we can do for you.
Let us transform your property into the breathtaking vision of your dreams. Contact us for your estimate.